Nigel's Page 2
Here are some photos, some bad, some worse. The earliest shows the brattish young me photographed at a white piano when I was about 5 (c.1961); the most recent is a group photo of a study visit to Paris (in November 2004).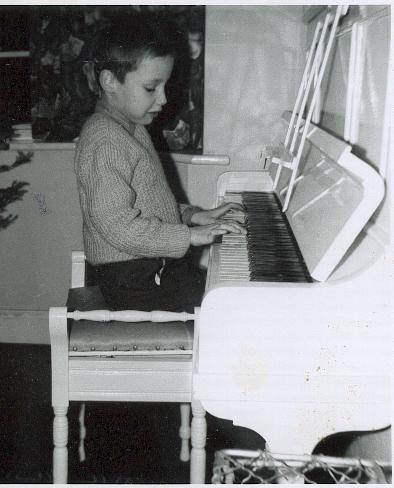 Yes, well... this may or may not be evidence of some early musical ability. As for intellectual ability, the following is grim evidence of Nigel The Teenage Nerd as a member of a school quiz team (I seem to remember that we reached the final but didn't win):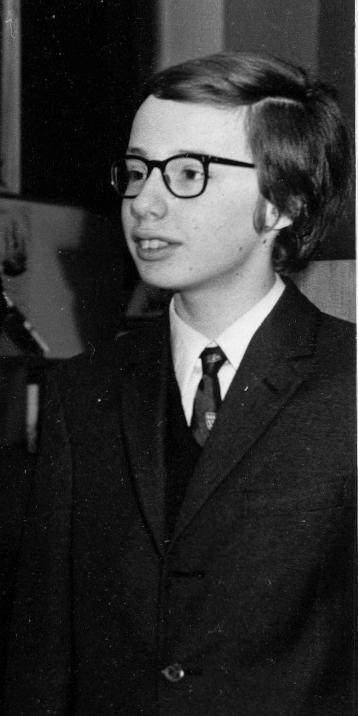 I also rather fancied myself as an actor while at school. This meant a succession of women's roles (my school was all boys), the highlight of which was playing the tremendously mad Queen Zabina in Marlowe's

Tamburlaine the Great

. The photo - mercifully short of detail - is scanned from a school magazine.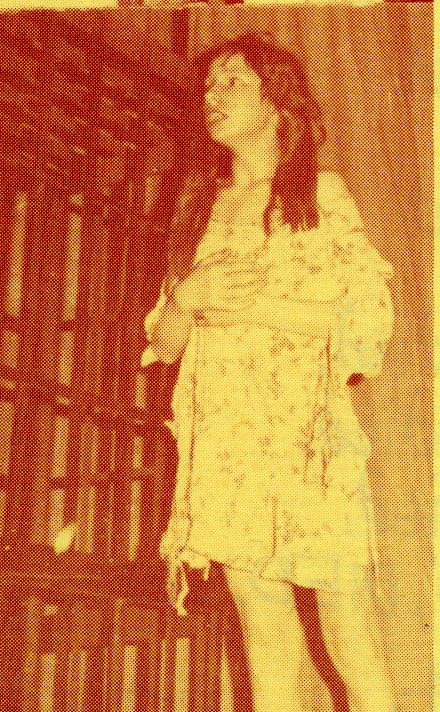 Photos of me as a student seem virtually not to exist, which is probably a good thing. Here is a rare survivor, a party in my student house in March 1978 (the back of the picture is dated). I am the sleeping creature near the fridge, apparently lying on my long-suffering friend Deborah: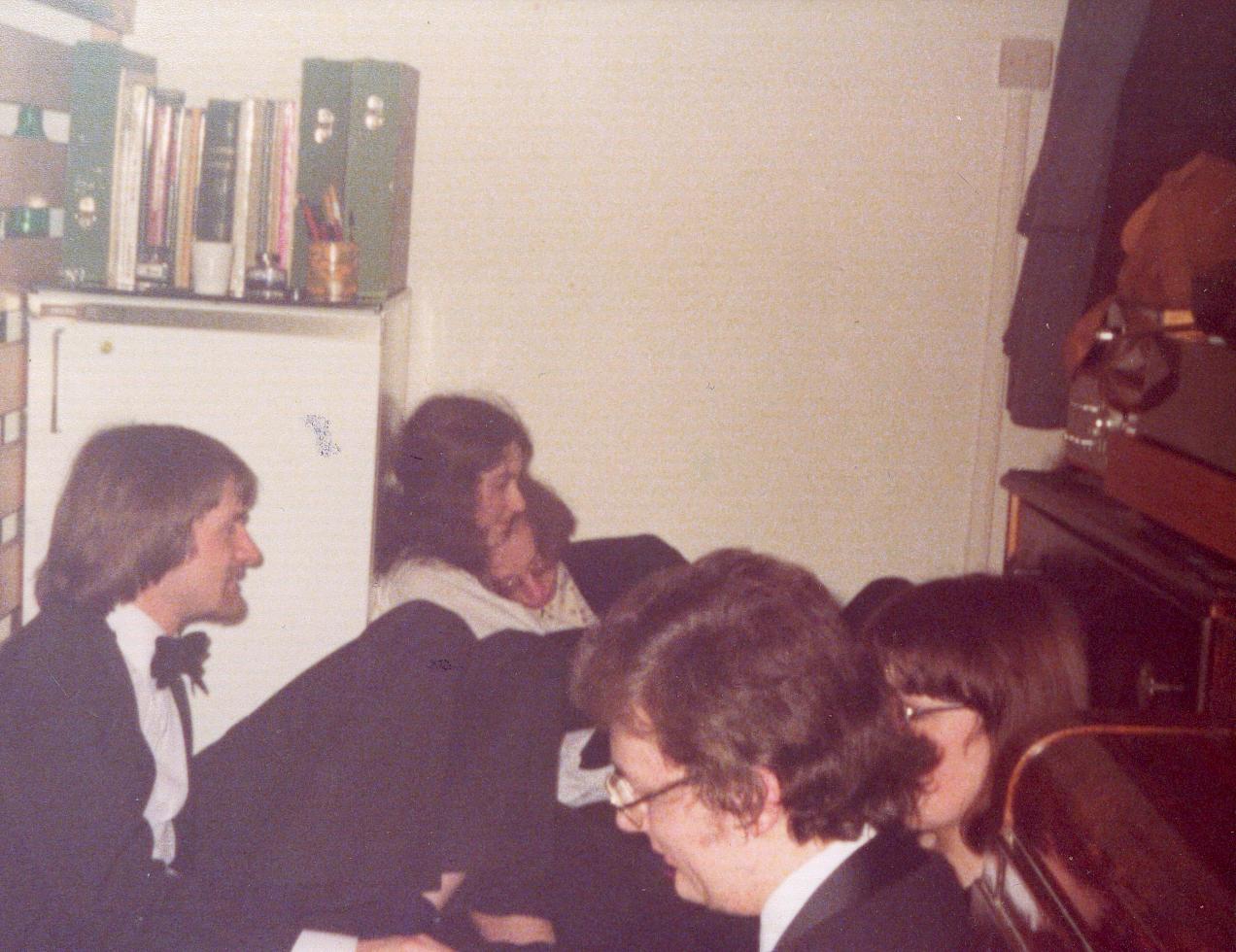 And here's quarter of a century later: a study trip to Paris with students in November 2004. The Palais du Luxembourg forms a beautiful backdrop to this group photo.